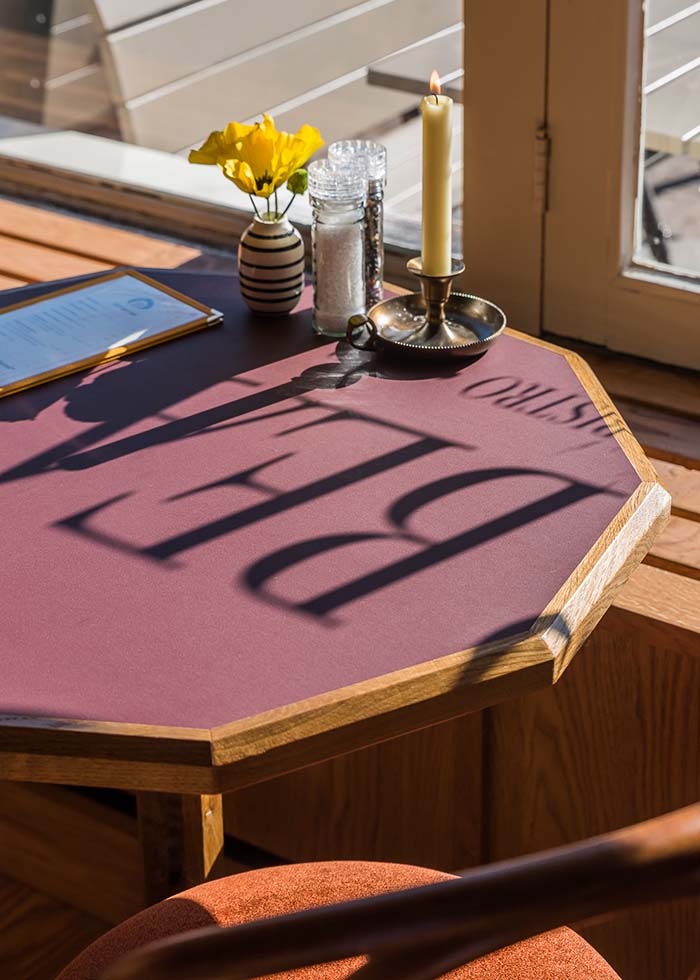 Enjoy a breakfast with a warm mug of coffee, the snack of the day, a perfect traditional 'bitterbal' with mustard or a fancy Bistro meal when a date is going well. Whatever maybe happening in your world round off your day at Bar Bea, preferably every evening, 7 days a week till late!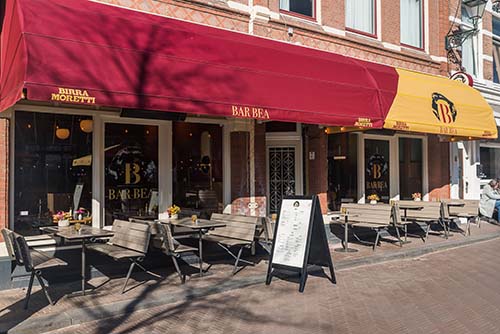 BAR BEA
Bea is the "Royal Purveyor" of fun and Bistro Cafe all in one. This modern, local and city cafe is a homage to "Queen B" and the splendid and glorious cafes from times past when happiness reigned.
Floris, Patrick & Bas
Team Bea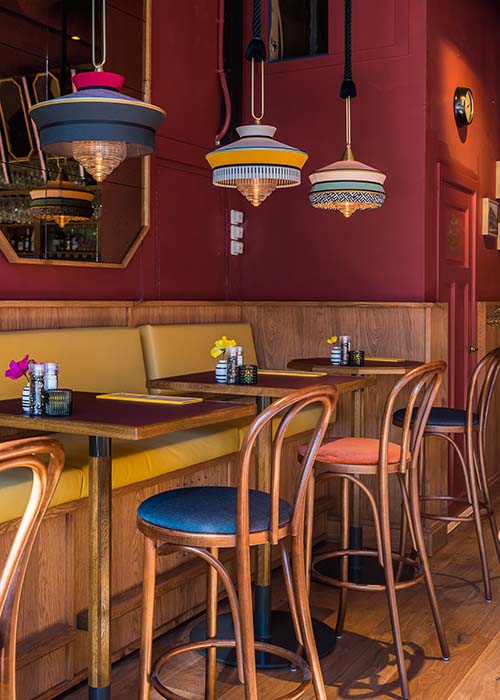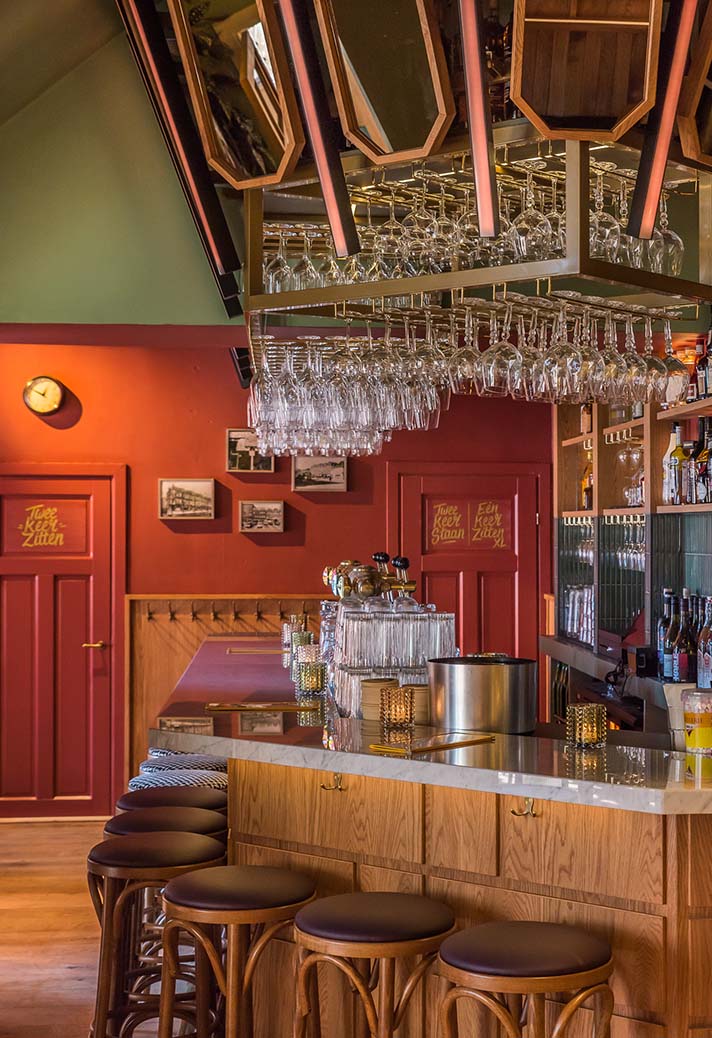 Bar Bea's interior has a warm welcoming feel using lots of wood, glowing gold and modern rich, warm colours. There is a big bar and lots of eating going on too. It will be up to you to make up your mind what you fancy doing when you join us in Bar Bea. On Friday we will organize weekly drinks with a DJ from 22:30. We use a certain number of reservations, so that there is always a spot available for spontaneous walk-ins. Bea is the small, cheeky, easy-going sister to Gastropub van Kinsbergen on the Prins Hendrikplein. We can't wait to be able to greet and welcome you at Bar Bea asap in 2023!